Employee Settlement Agreements
Fully compliant agreements prepared and reviewed by employment law specialists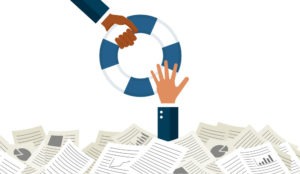 Settlement agreements offer a pragmatic solution in situations where there is risk when an employee leaves or there is a breakdown in the employment relationship and both parties mutually agree to part ways. Our own professional support consultant (a non-practising employment solicitor) and our partnership with a team of national solicitors means we can help you manage the settlement process efficiently and pragmatically.
We work with you to advise on the appropriate process whilst ensuring that the matter is dealt with sensitively.
Please note that there might be an additional charge for this documentation.  
How does it work? 
We will assess and advice when a settlement agreement might be appropriate to use
Supply UK employment law compliant agreement documentation
Liaise with the employee's legal advisor on any queries
Arrange and manage settlement agreement meetings on your behalf
We have been using Bespoke HR in our business for a number of years, and helping us totally restructure our HR functions. Their work and assistance has been invaluable in helping us manage all the necessary changes to the business, from contractual issues to recruitment, training and making the necessary changes in the team, so as to improve the overall performance of the business.
Frequently asked questions 
I am not sure if a settlement agreement would be a useful way to resolve a current issue?
We can review the situation and advise on if a settlement agreement would be appropriate or offer other solutions with the aim of resolving the issue.
Receive HR updates
Sign up for our monthly newsletter. 
Free HR advice
Book a 15 min call with our HR consultants.
HR Services
Guidance on how to get HR support for your business.