Outsourcing HR: what you need to know
In this guide, we'll cover outsourced HR, from what it is to when is the right time to seek help and how to find an HR consultant. This guide to HR outsourcing is for anyone who is struggling with staff issues, from recruitment to ensuring the right documents are in place.
How to tell if you need HR support
Your time is consumed with recruiting for your business or dealing with staff issues. Or you're aware that your documents are out of date and your business is not legally protected. Alternatively, perhaps you're experiencing growth in your business and know that HR is no longer something you can choose to ignore.  Sound familiar? Then it's time to look for outsourced HR support. Whatever your scenario, outsourcing HR is a huge relief for many business owners. Getting professional support means your business is protected because your staff are looked after and you can focus on running your company.
What is outsourced HR? 
HR outsourcing is when a business pays third-party experts to manage human resources on its behalf. These are qualified HR consultants who will advise and conduct activities on the company's behalf. HR outsourcing can be specified for individual services, such as recruitment or payroll but can also be for the entire HR function. This is where a business would outsource all HR activity to the HR consultancy.
Should HR be outsourced? 
There are many reasons why a business would choose outsourced HR. These include:
Seeking expert HR advice for an immediate staff issue that cannot be resolved in-house.
There is no in-house HR expert or budget to employ one.
HR strategy planning to help grow the business.
As soon as a business employs one member of staff it is advisable to put an HR strategy in place.
Outsourcing HR for small business: how it works
There are many options available for businesses looking to outsource HR. These include:
Independent HR consultants who work on a sole basis.
Small independent HR consultancies.
Larger nationwide HR consultancies.
Larger corporates that provide HR as an additional service.
You can choose to pay for HR support either as a one-off on a project basis or by signing up for a contract or a monthly retainer.
Outsourcing HR pros and cons 
Pros 
HR advice and support are available on tap whenever you need it, giving peace of mind that the business is protected.
HR documents and policies in place that help your people and grow your business.
Typically you will have access to employment law advice.
Depending on the size of the HR provider, you may benefit from advice from more than one HR expert and have the backup of an entire team.
Outsourced HR can be more cost-effective than hiring an in-house HR man.
Access to HR software systems such as holiday management and payroll.
Benefit from up-to-date knowledge. Many business owners struggle to keep up with employment law changes.
Cons
Depending on the size of the HR consultancy, you may not have a dedicated HR consultant for your business which can feel impersonal.
Some HR contracts can be lengthy so be sure to check the small print.
If the business has been grown from scratch it can be hard to hand over the reins and put trust in a supplier. We would always recommend thoroughly researching an HR provider to find the right match.
What to look for in an HR consultancy (and how to find one) 
It's important to find the right HR advisor for your business. Ideally, a consultancy that understands your company values and can help you develop these.
Ideally, a provider's HR consultants should hold relevant CIPD certificates. This ensures they are fully trained in all aspects of HR. If your provider includes employment law specialists this is a huge bonus. Access to independent employment law advice can be costly. If you can include this within your fee this will give you considerable cost savings.
Work out what you want from an outsourced HR provider. Do you want a face for your business; someone who will come into your office, meet your staff and work alongside you? Or are you happy to speak to HR advisors on the phone as and when you need support?
If you want a hands-on approach from your HR provider look at where they are based. Can they travel to your premises and meet your staff? Don't be put off if they are not just around the corner. Most providers are geared up to work remotely and are available at the end of the phone.
Look at their website. Do they have good customer case studies and testimonials from other clients? This also demonstrates the sectors they work in and whether they understand your business and industry.
Don't assume bigger is better. Smaller, local providers have as much expertise in-house as larger HR consultancies. These sometimes appear faceless to small business owners who are looking for a more personal approach.
How much does outsourced HR cost?
Cost varies from provider to provider and some charge per project, per day, or per hour. Some HR advisors offer a tiered package system that gives you access to a specific number of hours per month. The cost also depends on how long you need the support. You can pay for ad-hoc projects or sign into long-term agreements so you know you have peace of mind that your business is fully protected.  For example, a simple plan giving you two hours of support per month could cost around £160. Or for around 32 hours per month, you could expect to pay around £1920 per month.
Questions to ask when outsourcing HR
Understand the fees your HR consultancy is charging. Check whether travel is included or is billed in addition. Make sure you know if you've used up your allocated hours each month.
Ask about the availability of consultants. Can you get advice whenever you need it or will you be talking to a call centre and a different member of staff every time you call?
Find out whether you have a dedicated HR consultant for your business. This is someone who can get to know you and fully understand your perspective.
Compare outsourced HR providers
Speak to a few HR consultants. Not only does this help you to compare quotes but you can get a gut feel for which company will work best and fit in with your ethos and values.
Many HR consultancies will be happy to chat through your requirements, understand what you need, and offer some free HR advice on the best approach before you sign up.
Look at what's included in a plan from each HR provider. Will they charge extra for travel time and are there any additional hidden add-ons? Use our free HR provider comparison tool to understand what's included in a quote and what's not.
Negotiating an outsourced HR contract
Be clear about the tasks you're outsourcing. Are they administrative or more strategic? This will help you to establish how much you should be paying and what to expect.
Understand the value of the contract. Typically if it's low-grade admin tasks expect to pay £25-£30 per hour, but if it's strategic advisory it could be between £70 – £100 per hour.
Establish how long you need the support. Is it an ad-hoc project or do you need support long-term?
Be clear on your aims and objectives and set your expectations from the start. This way you are all clear on what you hope to achieve, and your provider can work closely with you to realise this.
Typically, outsourcing HR can save your business money without the need to employ an in-house HR Manager and gives you the peace of mind that your business is protected for the future.
Download our free E-book 'How to outsource your HR' or use our free provider comparison tool to compare quotes and what's included.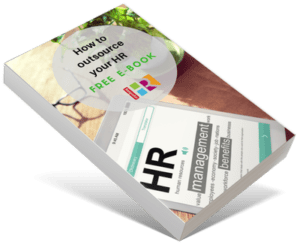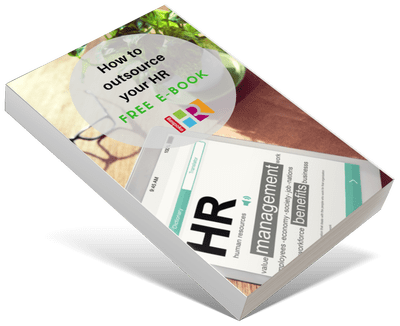 We can help with your HR requirements – drop us a line to find out how.
Receive HR updates
Sign up for our monthly newsletter. 
Free HR advice
Book a 15 min call with our HR consultants.
HR Services
Guidance on how to get HR support for your business.